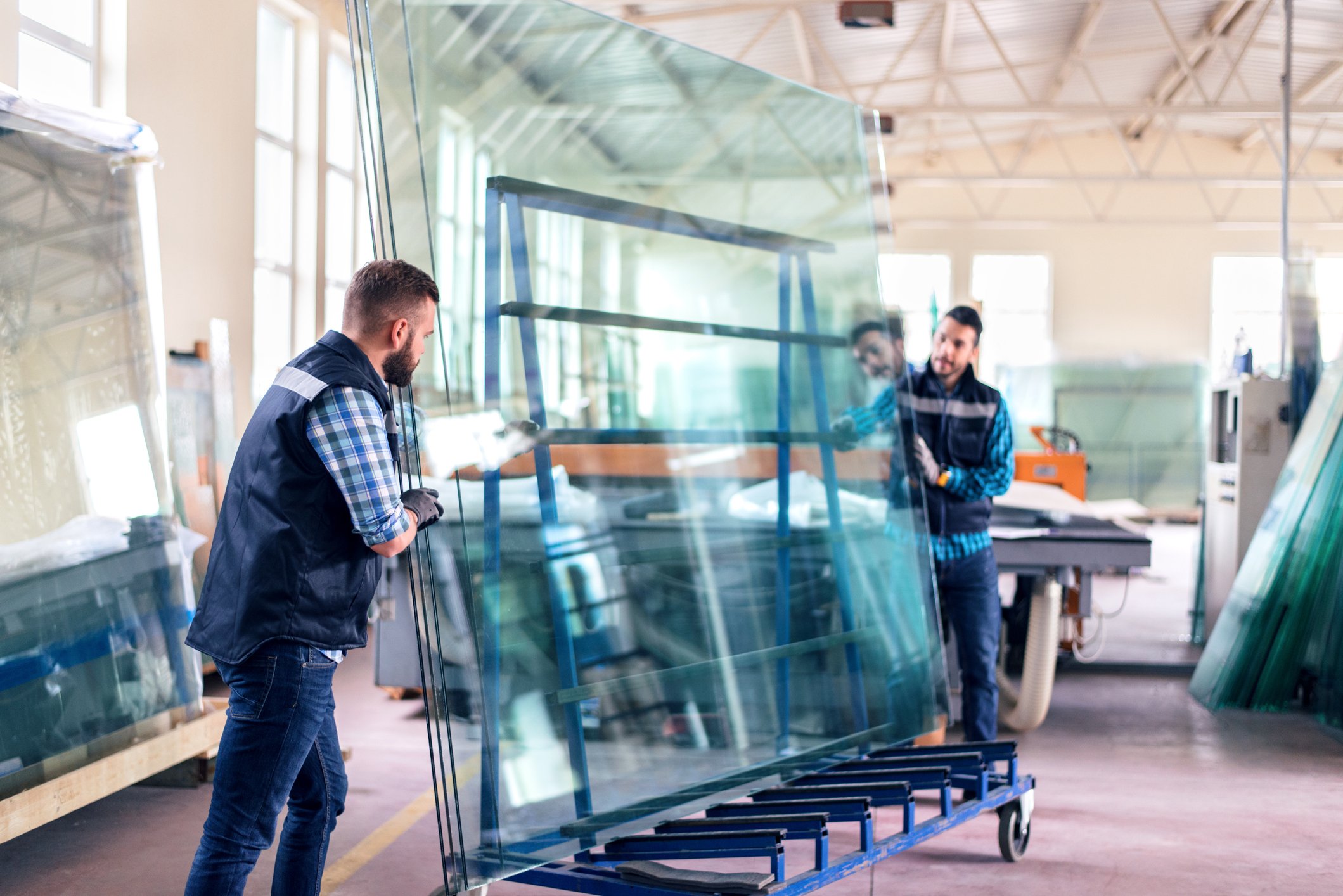 Being that glass is still one of the most widely used materials in architectural design and overall décor, it's imperative to work with a vendor that offers the capabilities to make your space or products stand out.
Whether you're shopping for a new glass fabricator or just looking to see what capabilities are out there in the industry, here's a closer look at some of the key capabilities any vendor should be able to provide.
5 Key Glass Fabrication Capabilities
1. Fine Edging:
How small can your glass vendor work? Some of the best glass manufacturers can work on pieces of glass just a few inches in size.

These pieces are ideal for anything from trophies and even for accents in larger glass pieces. Bigger isn't always better (or the only option) when it comes to glass.

2. Advanced Mitering / Edging:
How advanced is the mitering and edging capabilities of your glass vendor? The best will be able to make cuts in any angle, which can come in especially handy in advanced applications such as those that are unique -- whether deliberately by design or flaw. Your glass vendor should be able to miter a unique piece of glass just as easily as glass in a standard 90 degree shower.

A common application where advanced mitering and edging is used is in creating custom accents in a shower that's set with luxury tile.
Here are some examples of edge work styles.

3. Water Jet Capabilities:
Water jet cutters aren't just powerful, but they work to make very fast, precise and intricate cuts. This type of precision can come in handy in advanced applications, such as: intricate cut-outs, desk tops, wall and mirror applications, switch plates,intricate layouts in signage applications, executive conference tables, antique mirrors, windows and large cut-outs in mirrors and glass not easily achieved by other means.

4. V-Grooving:
V-Grooving can completely transform the look and feel of a space by creating pieces of glass that are so detailed, beautiful, and functional that they almost seem like art.

Additionally, V-grooving can help mimic old world designs, and can be used for restoration purposes.
5. CNC Grinding Capabilities
All of the unique shapes that cannot be accomplished in a straight line machine, can be accomplished on a CNC machine. Specifically, this gives you the ability to match up uneven surfaces.

For example, tile work where an uneven surface was created during a flaw in installation, creating the custom glass needed to account for this error (without it sticking out in the final design) can be accomplished with CNC grinding.

Not only is it important to choose a vendor who can supply this capability, it's important to ensure that they are dedicated to taking the time that is needed to design and implement a solution that fits perfectly with your application.
Products that Can Be Accomplished with These Capabilities

When working with an experienced glass manufacturer and fabricator that can accomplish the capabilities above, the final products that can be created can feel limitless.

Here are some products to get you started thinking about the possibilities:
Saunas for commercial or residential use
Walls of glass with intricate patterns for commercial spaces
Cut outs, transoms, and notched areas for custom showers
Custom mirror switch plates and cut outs
Customized reception windows
Freeform tabletops and glass inserts
Custom glass railings
Need a New Vendor? Consider New Angle Beveling
With years of experience and thousands of custom glass creations under our belts, we've got what it takes to create glass products that will exceed your expectations.
Simply send a rendering, photo, or sketch of what you're trying to accomplish -- and we'll come up with the best design solution to fit your needs.
Utilize the button below to get in touch today!