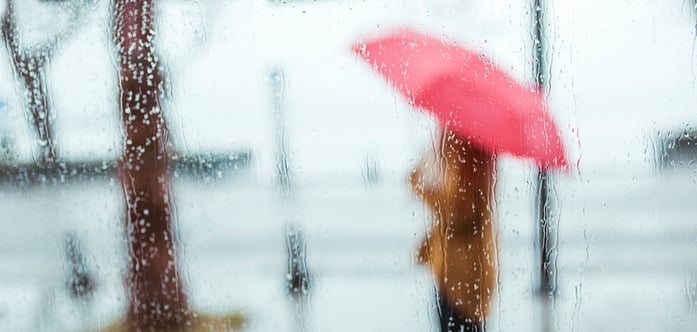 There's something about the elegance of nature.
Random, yet deliberate and simple while complex, the natural environment provides countless ideas for interior design.
With many consumers adopting more eco-friendly lifestyles, it should come as no surprise that they're also incorporating nature-inspired interior design elements at work and home.
Connecting with nature through interior design doesn't mean swapping out furniture for tree stumps and rocks or having an overabundance of house plants. Colors, textures, and material selection are simple interior design tricks for bringing the aesthetics of the outdoors inside.
Patterned glass makes it easy to blend the functionality of glass with the uniqueness of nature.


5 Patterned Glass Types for Natural Interior Design Schemes
Patterned glasses emulating the nuances of nature make for unique interior design choices -- especially in places where it's least expected, such as urban offices, shopping centers, and even residential bathrooms.
When looking to bring a touch of nature into a space, consider these five textured glass patterns:
Rain (Niagara)
Bubble
English reeded
Spraylight
Floralite


Rain (Niagara)
Reminiscent of the mist of Niagara Falls, Rain (Niagara) patterned glass by Guardian Glass appears as though it has raindrops streaking its surface. Its unique ripples provide an obscured view. In other words, those looking through the glass won't be able to see defined images.
Temperable for strength and safety, Rain patterned glass is a favorite choice for:
1. Shower and tub enclosures for hotels and other hospitality spaces
2. Partitions in commercial spaces
3. Furniture and casework
4. Cabinetry
Bubble
Bubble patterned glass by Guardian Glass features the appearance of water drops on its surface. A textured glass, Bubble patterned glass slightly shifts light passing through it, providing subtle distortion for privacy.

Able to be tempered or laminated for improved strength and performance, Bubble patterned glass is a great fit for:

1. Commercial and corporate door and windows
2. Walls and partitions
3. Bath and shower enclosures for hospitality spaces
4. Retail displays and fixtures
5. Furniture and casegoods
6. Surface covers and tables


Spraylite (Aquatex)
Another patterned glass inspired by water, Spraylite -- aka Aquatex -- by Guardian Glass features a texture reminiscent of a babbling brook.

Spraylite glass's rippled surface blurs the image of what's on the other side, just as quickly moving water does when trying to see beneath its surface.

A glass that can be tempered for durability, Spraylite glass is a popular choice for furniture such as:

1. Patio tables
2. Conference room tables
3. Luxury coffee tables
4. Shower enclosures


English Reeded
Distinguished by raised ribs, English reeded patterned glass by Pilkington is inspired by thickets of wetland grass.

Like a row of translucent reeds, this patterned glass is considered a low-level privacy glass. Bending light with its ribs, English Reeded glass slightly impairs viewing through it -- colors and shapes are obscured, yet still visible. English Reeded patterned glass works well in:

1. Cabinetry
2. Door panes
3. Partitions in commercial spaces and restaurants


Floralite
A throwback to Florentine and Florex glass, Floralite glass by Guardian Glass features a rolled pattern resembling small flowers.

Like other patterned glasses, its textured appearance provides for a visual obstruction while still allowing light to easily pass through.

Floralite is popular in:

1. Doors and windows
2. Walls and partitions
3. Cabinetry



The Benefits of Nature-Inspired Interior Design
A newer trend, biophilic interior design is about integrating nature into a space. While some elements are obvious -- such as installing a fountain in a hotel lobby or large windows for natural lighting -- most are more subtle.

Patterned glass -- or textured glass -- is popular in biophilic interior design, as it meets both function and form requirements without being overt. It's also easily added to existing interior design schemes without feeling out of place.

Nature-inspired interior design isn't just about achieving an aesthetic, though that certainly is a major consideration.

By integrating nature -- or materials influenced by it -- into a space's design, studies show those inside reap several benefits, including:

1. Reduced stress
2. Higher productivity
3. Improved attention span

Natural Interior Design Via Patterned Glass
Whether you're brainstorming residential shower glass design ideas or helping spruce up a commercial restroom's design, nature-inspired patterned glass delivers on multiple fronts.
Not only do they provide a unique aesthetic and enhance privacy, but they also help foster a peaceful connection with one's surroundings.

Looking for the Perfect Patterned Glass for Your Project?
Check out our available inventory of patterned glass types: