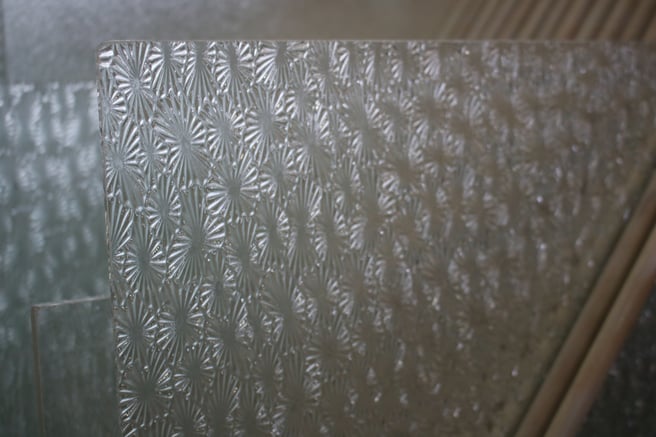 It's often said, "What's old is new again."
Old-style patterned glass brightens up modern spaces or gives new life to a historic building.
Floralite textured glass combines a retro style with the elegance of nature to improve the aesthetics of your project.


Floralite Textured Glass: A Throwback to Another Time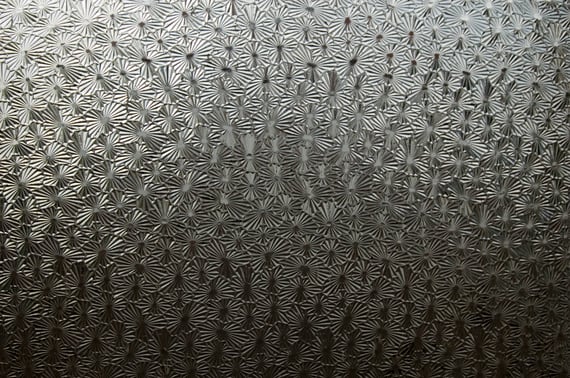 Floralite by Guardian Glass features a rolled pattern with delicate flower-like markings on one surface of the glass. It has a soft opacity that provides a little privacy to a room without sacrificing light.
Reminiscent of Florentine glass or Florex glass, this pattern has an antique glass feel. Florentine glass dates back to the end of the 19th century. The pattern became popular in both homes and commercial spaces from the 1940s through the early 1970s.
Although it's produced with modern techniques, Floralite glass is ideal for restoring residential or commercial spaces in which the look of the new glass needs to be consistent with the pattern glass of the period. It also makes retro-modern interior design projects shine.
Resource: Want to explore more patterned glass? Check out our comparison sheet
Floralite Glass Applications in Design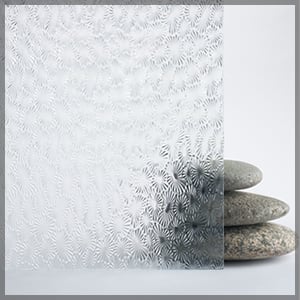 With its nature-inspired aesthetic, Floralite glass provides a sense of serenity in a variety of spaces. At only 4mm thick, it's not suitable for large openings. It's often used for small windows or accents in homes, period buildings, or commercial applications like classic-style restaurants.
The textured appearance of Floralite glass is for spaces you'd like to be well lit yet have some privacy.
Floralite is popular in:
Doors and windows
Walls and partitions to divide spaces
Cabinetry
Doors and Windows
Floralite glass brings elegance to doors and windows. It works well in historic renovations -- making old doors and windows new again while still keeping their antique glass look. Using Floralite glass in doors and windows also brings a throwback feel to newer homes and commercial spaces with modern design motifs.


Walls and Partitions
The days of closed-in cubicles may be on their way out as businesses are opting for a brighter work environment. Patterned glass separators offer the privacy an office needs while also brightening it up. Trading in old, boring dividers for Floralite glass makes your office space look larger. Plus, the increase in natural light boosts employee productivity.
Floralite glass is also a good fit for partitions in restaurants to separate tables, especially when you seek that throwback look.


Cabinetry
Looking for style and sophistication for your home or commercial space? Glass cabinetry combines affordability and style. Often cheaper than high-end wood cabinetry, Floralite glass changes the look of a room without the need for a complete redecoration effort.
And don't worry about making sure everything is in its right place. The texture of Floralite glass obscures the view of what's inside a cabinet, hiding any clutter behind the cabinet door.


Patio Furniture
Floralite glass adds character to patio furniture. Floralite can be tempered so it is strong enough to handle temperature fluctuations and the elements.
At New Angle Beveling, we stock Floralite glass in the following dimensions:
Thicknesses Available:
Sheet Size Available:
Floralite Glass: A Versatile Choice
Whether it's a historic renovation or a retro-modern project, Floralite textured glass is a versatile choice. Its flower pattern makes this glass as graceful as it is functional.
Interested in partnering with a commercial glass company for your next project? Download our guide to learn more:
(Editor's note: This article was originally published in October 2021 and was recently updated)