Your Guide to Choosing Commercial Mirrors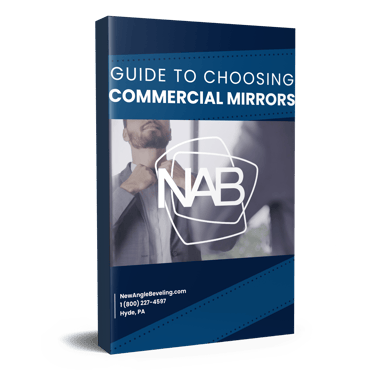 Each commercial space is unique, whether it's a fitness center, a boutique or an office, and the commercial mirrors placed in them should be unique as well.
Commercial mirrors improve a space with functionality and a touch of sophistication. Manufactured in various sizes, colors, and types of glass, mirrors elevate a space -- from commercial bathrooms to fitting rooms, to offices. The type of commercial mirror used in a space depends on its intended use and placement.
What should you consider as you choose commercial mirrors for your client's next project? And how will you properly communicate your needs with your glass manufacturer? Find the answer to these questions and more in our free guide to commercial mirrors.
A FREE Guide to Commercial Mirrors
Your free guide to commercial mirrors answers these questions:
8 places where commercial wall mirrors work
5 commercial mirror types for design and function
The impacts of mirror size
FAQs about commercial mirrors
Tips for proper handling, installation, and upkeep of commercial mirrors
Partnering with your glass manufacturer for your perfect mirror